How do I add a new marketplace to my account?

Currently, we are supporting one specific marketplace. If you're present on multi-channels, you can disconnect from one channel and connect the other using the same myPricing credentials.

myPricing will be available to multi-channel compatibility soon.
On every product drawer, you have field "Set the price to a fixed value" which allows you to manage your promotional products.

- Enable the button and place and click on "Save"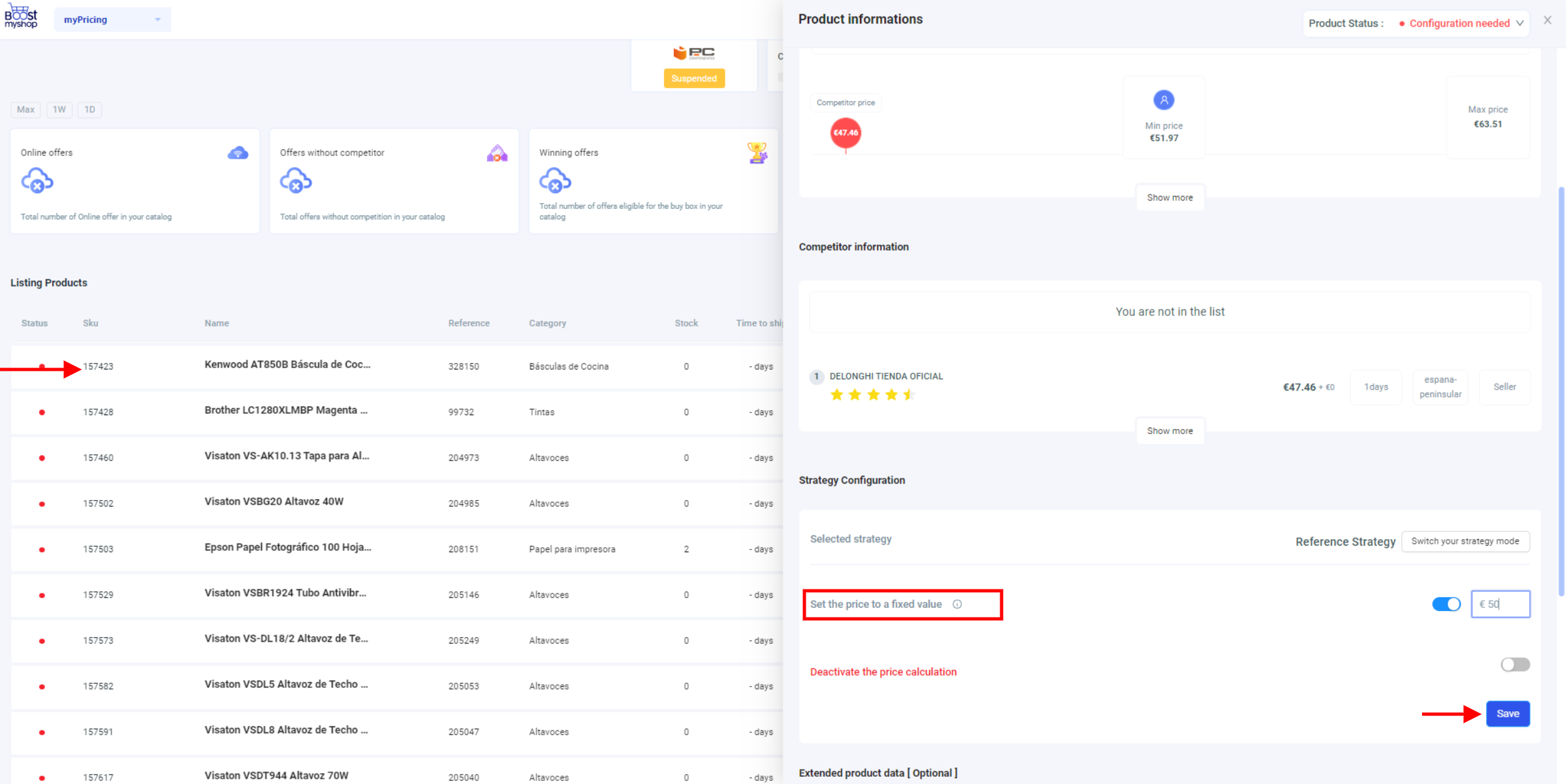 What repricing strategies are available?

myPricing v3 provides two strategies namely reference and cost strategy. To help us optimize your offers automatically by scanning your competition, we need to know your average margin price and the limit to create a global strategy.
i) Reference strategy : This will set the minimum and maximum prices for each product listing dynamically based on the minimum and maximum percentage set.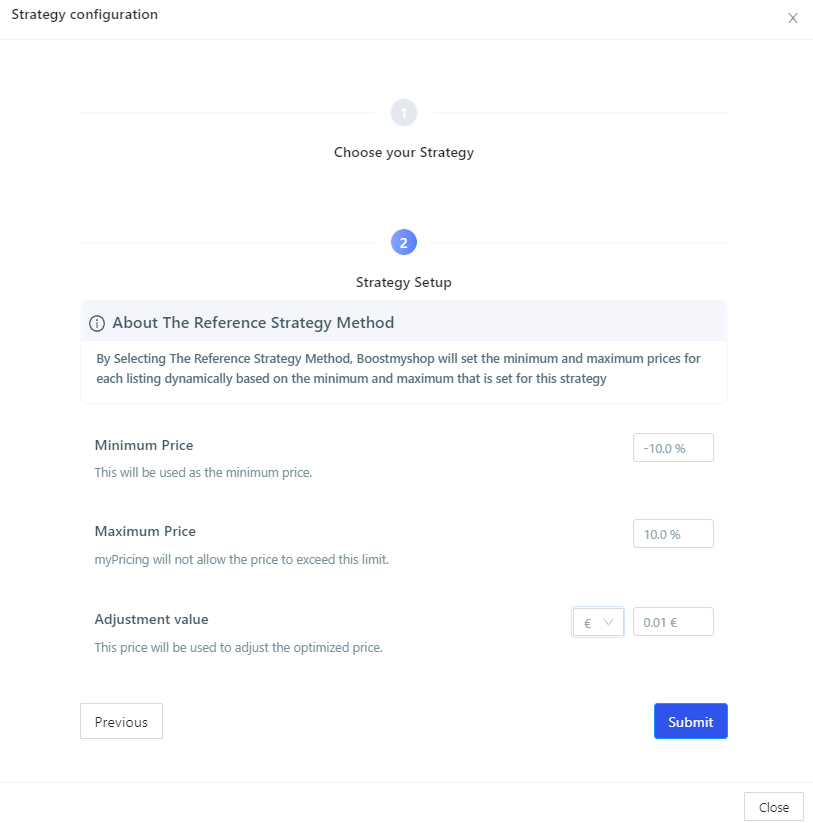 ii) Cost strategy: For cost strategy, you need to set extended product data for each product through the interface or external file that will fetch the data for calculation every day.

You'll have to configure cost, minimum margin, max margin, adjustment value, platform commission, tax rate, etc.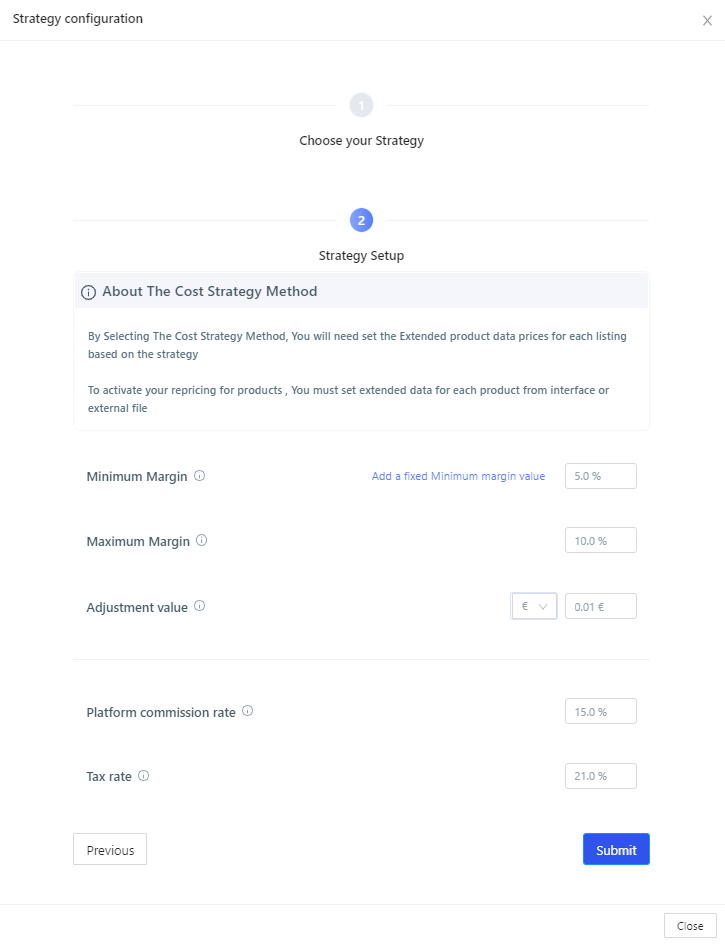 How to change repricing strategy?

Settings > Pricing section >
Strategy Status > Configure Now > Choose the strategy you need
What does "Action needed" in status mean?

Allows you to identify error or fixes that have to be changed for the application to run as expected. Select the section that need update, and click on "Fix it"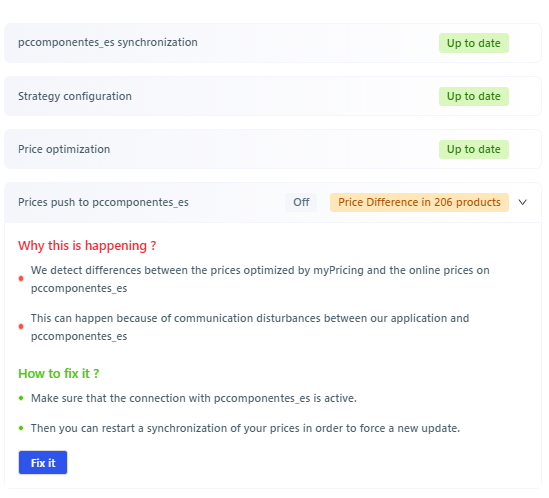 How to correct a required action?

Each global application status has the status " what's happening" and " how to fix it" explanation that enables you to perform required action.
Can I modify my catalog in the application?

What product data can I modify directly in myPricing?

You can modify reference price, wholesale price, additional cost, tax rate and commission for platform under Extended product data in product drawer.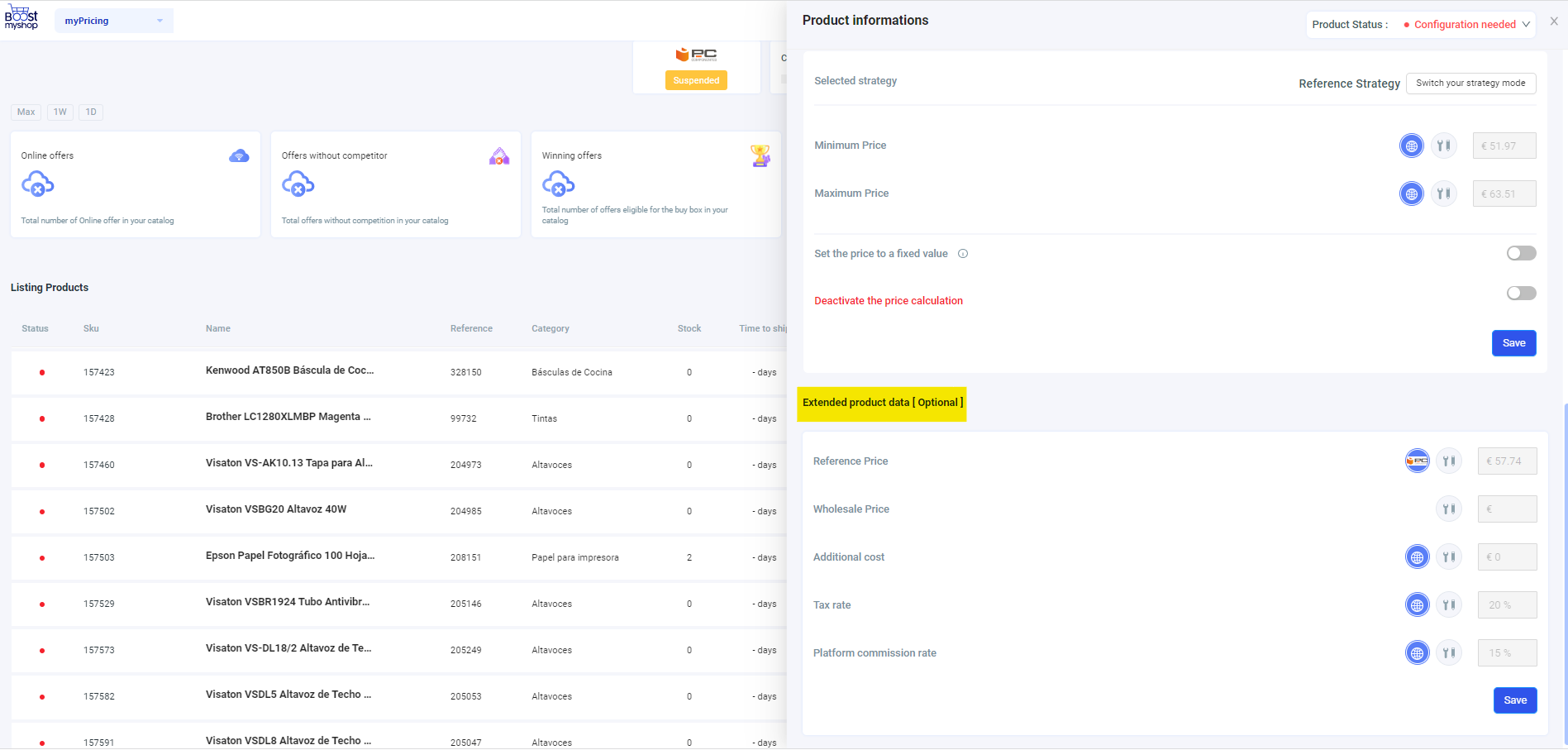 What is the health of my shop shows?

Channel Health predicts with the smart intelligence of your catalog to work on certain section in relation to your competitive environment.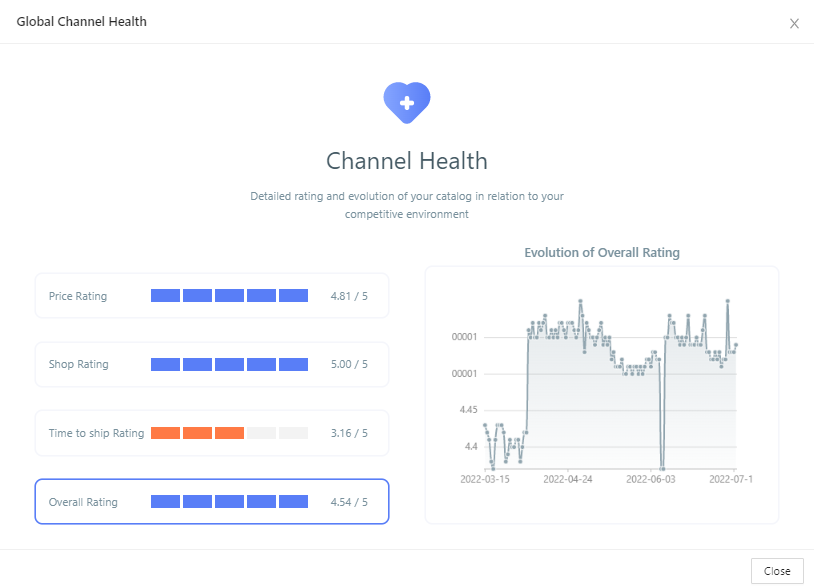 Can I manage repricing activity on my account ?

For each product, you have a individual product page or product drawer which shows all information about the product.
Can I know if I am in the best position compared to my competitors ?

myPricing predicts the buy-box winning for your catalog through two factors

i) Competition ratio shows current position against your competitors
ii) Price trophy predicts the buy box winning possibility and the section to actively work on your store to increase sales.

Can I delete/ change my reference prices?

You can modify the reference price either by product drawer or through extended product data.
Product Page / Drawer :

Extended product data : Refer to how to modify a catalog through extended data