Enrichment of your product data by file

An import module has been added to myPricing to allow the mass import of enriched product information.
Just as you can save data within the interface, you can now perform mass imports by file to enrich your product data. For the implementation of a margin driven strategy, this tool will be a great help to indicate your purchase prices.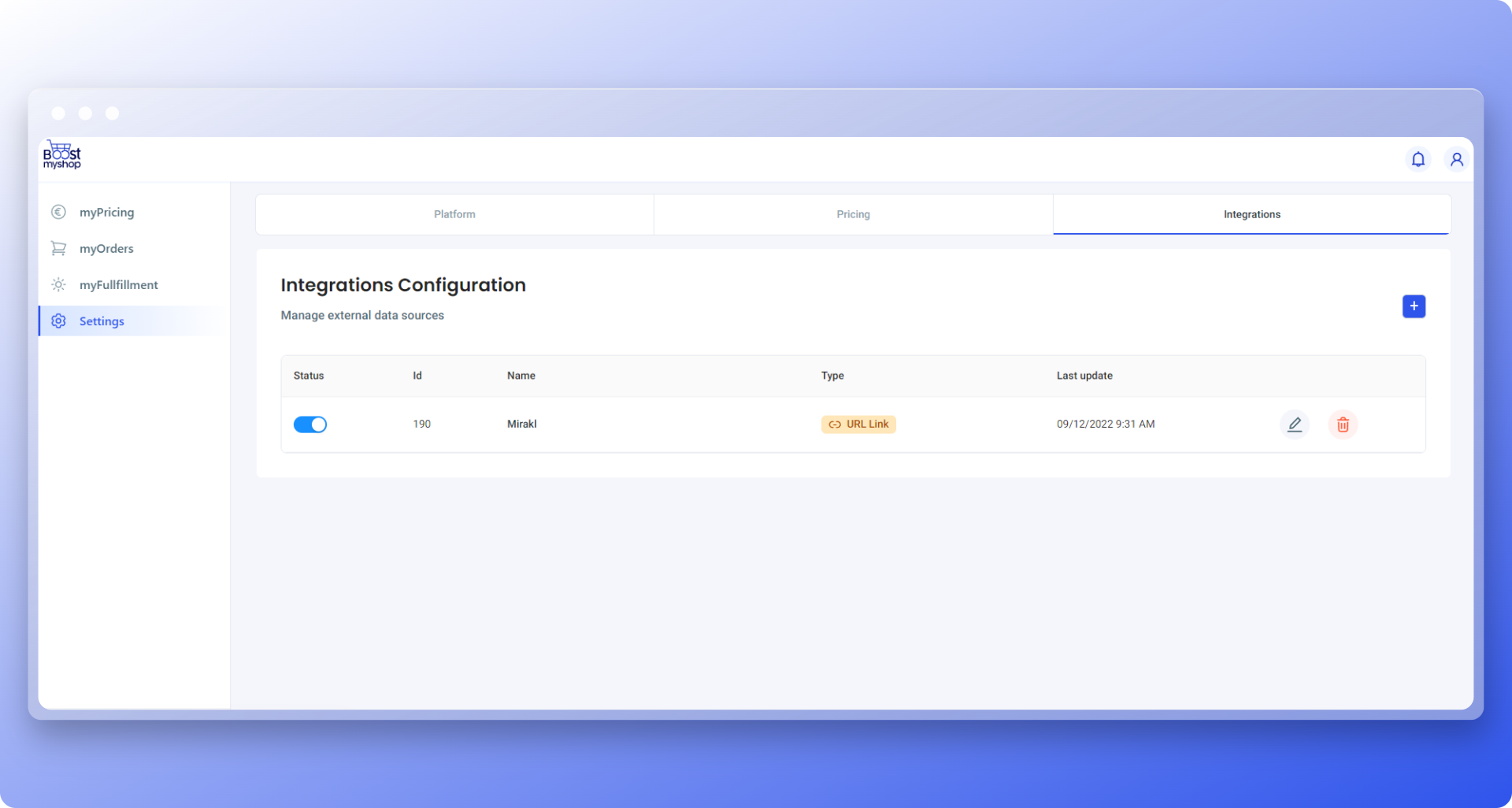 How does it work?
- Export your catalog from the application
- You fill in the necessary data in this file
- Import the file from the application
- Your data is filled in for all the products you want!
Which product data can be imported?
- Reference price
- Purchase price
- Additional cost
- Shipping cost
- Tax rate
- Sales platform commission rate
Which import modes are available?
- Manual file import
- Import via URL (The file will be processed automatically every day)
- Import via FTP (The file will be processed automatically every day)