How to manage promotions?
On every product drawer, you have field "

Set the price to a fixed value

" which allows you to manage your promotional products.
- Enable the button and place and click on "Save"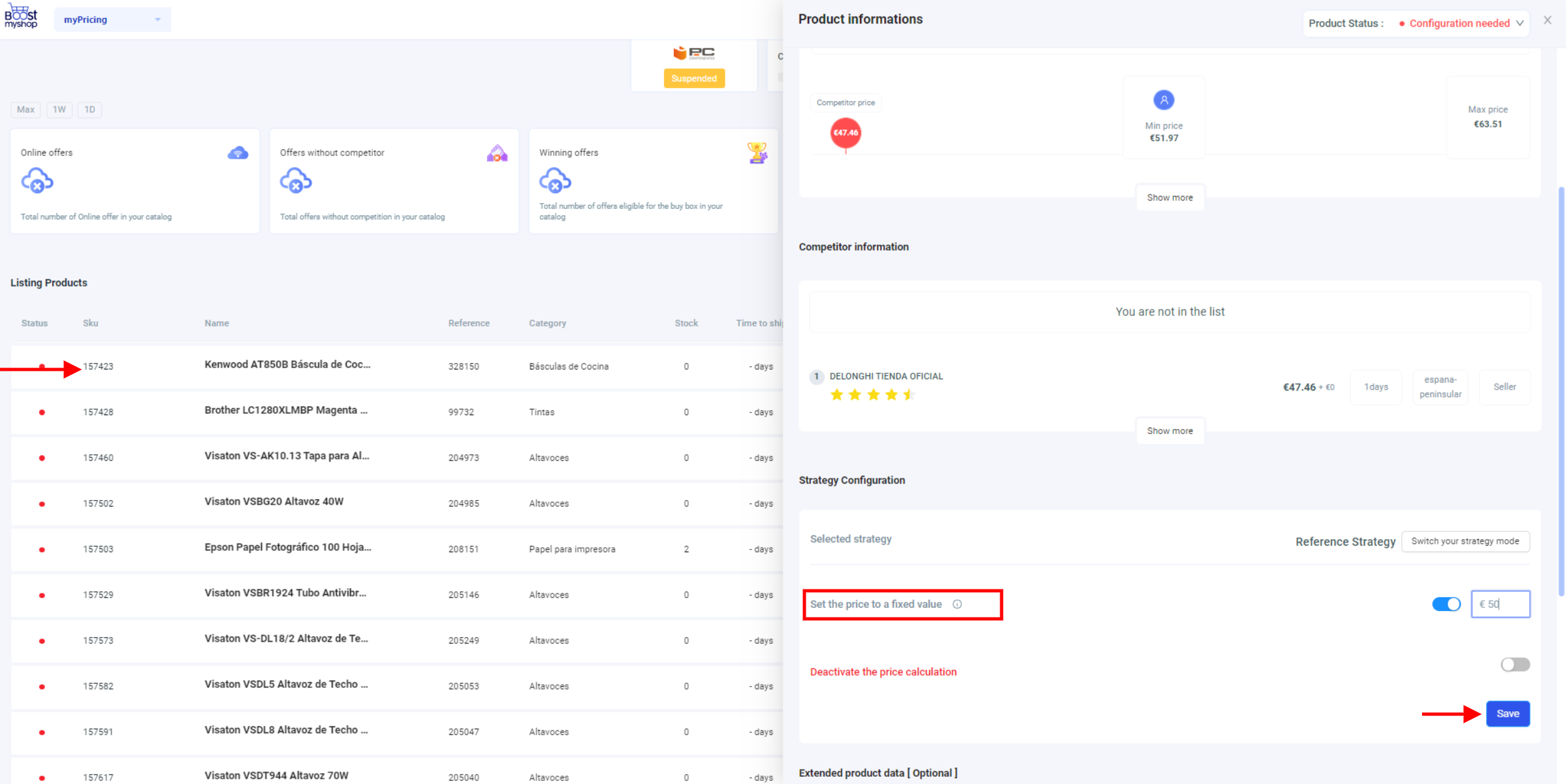 Related Articles

Configuration and Account features

How do I add a new marketplace to my account? Currently, we are supporting one specific marketplace. If you're present on multi-channels, you can disconnect from one channel and connect the other using the same myPricing credentials. myPricing ...

Company Profile

You can manage your company information by going to My Account > Company Profile. Please kindly fill all the necessary information like company name, mailing address and tax number to update your account

Language Settings

You can manage the language on your account through the profile icon on your account. Right now, the available languages are English, French, Spanish and Italian. In case of new lanugage request, you can reach out to contact us.

User Profile

You can manage your user information and change your password by going to My Account > User Profile. Manage your account information You can change or modify the account details at any given time in this section. First name : Add your first name Last ...

Billing

You can manage the payment and invoicing part from My account > Billing. Payment status This part gives you a quick overview of the invoicing and payment part. You will find the following information there: - Date of last payment - Last invoice ...