Once the channel is connected, the next step is the importation of your product catalog.
Catalog importation through channel :
We will import your catalog products available in the connected channel.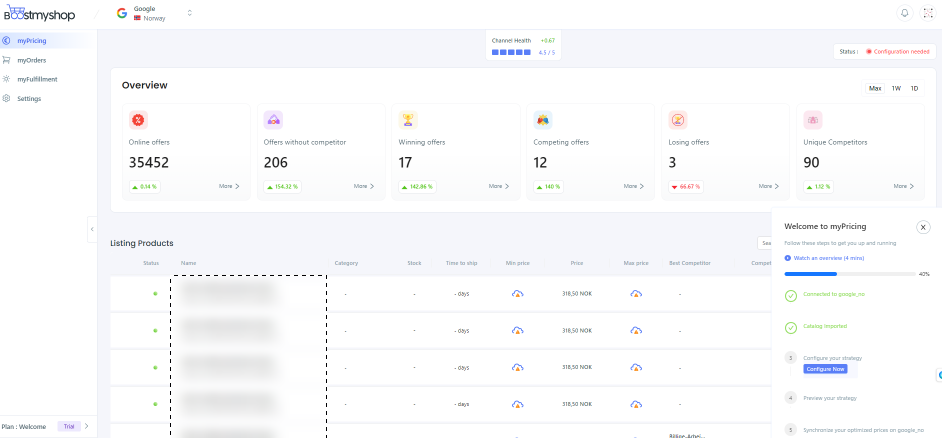 As the products are being imported, our application will start automatically to match the products from your catalog with other sellers in the market.

The matching procedure will be automatic, and you can see the status in of matching in Status > Global Application Status.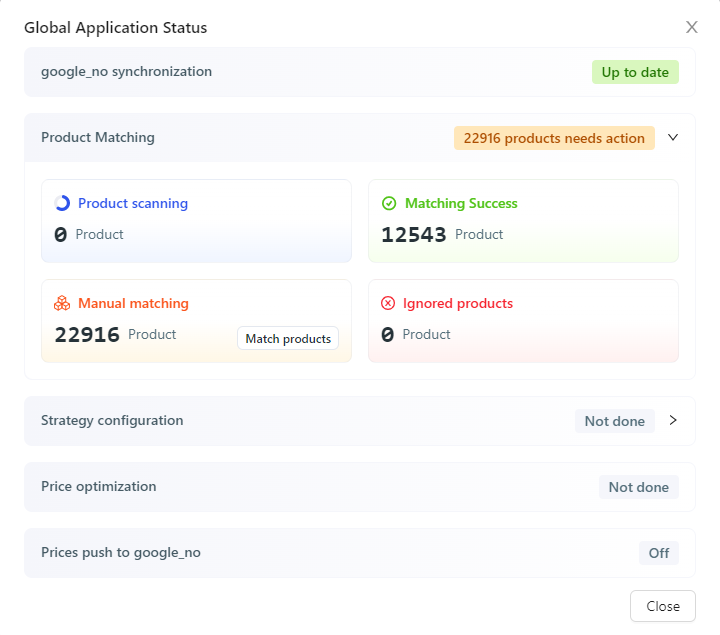 The next step is to configure your strategy for catalog products to get the desired price results.