Oauth Mirakl allows you to connect myPricing with your Mirakl account for one specific channel or marketplace to import your product catalog and update price information.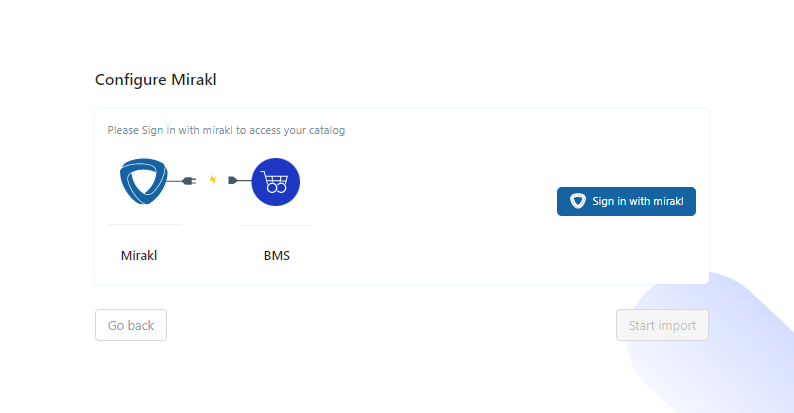 Select the channel that you wish to connect with myPricing account.

Note : For the moment, you can connect only one channel to one account
Select the
marketplace
and your
shop >
Click
"Confirm"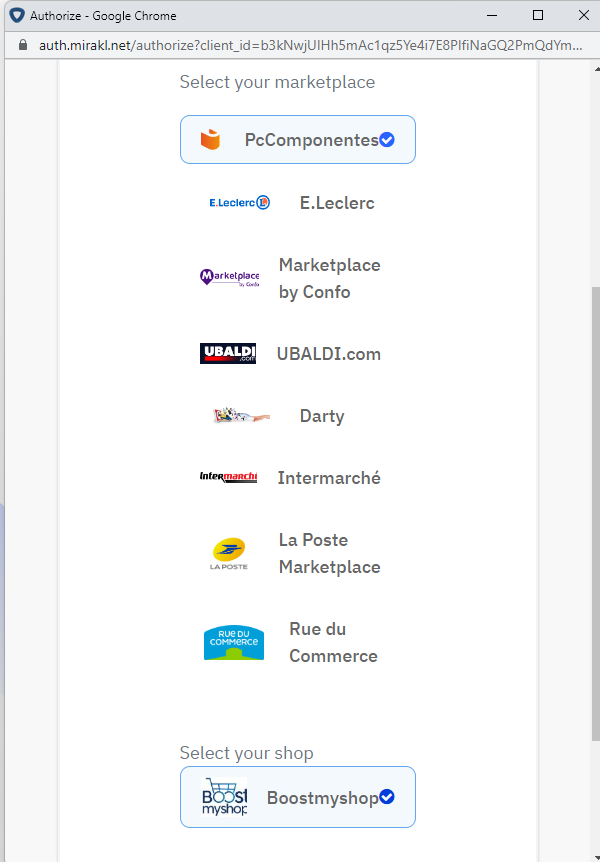 To import your catalog from your channel, select the button "
Start import
" which will export your catalog from Mirakl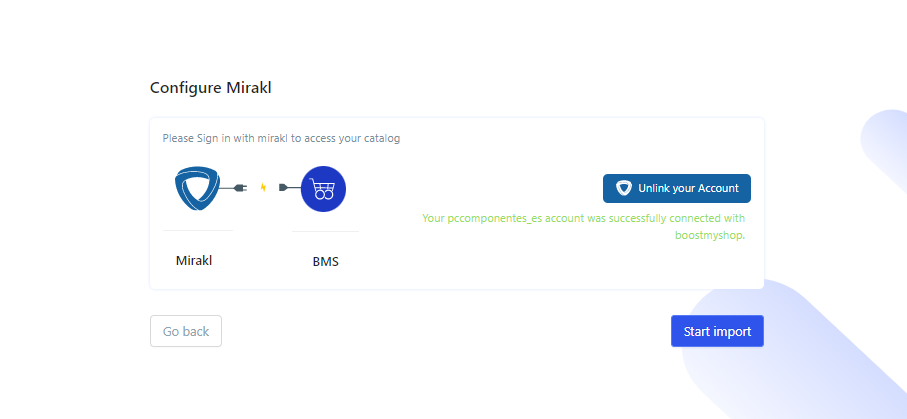 After importation of successful catalog, you'll see products imported on your myPricing account with channel and catalog importation completed