What product data can I modify directly in myPricing?
You can modify reference price, wholesale price, additional cost, tax rate and commission for platform under Extended product data in product drawer.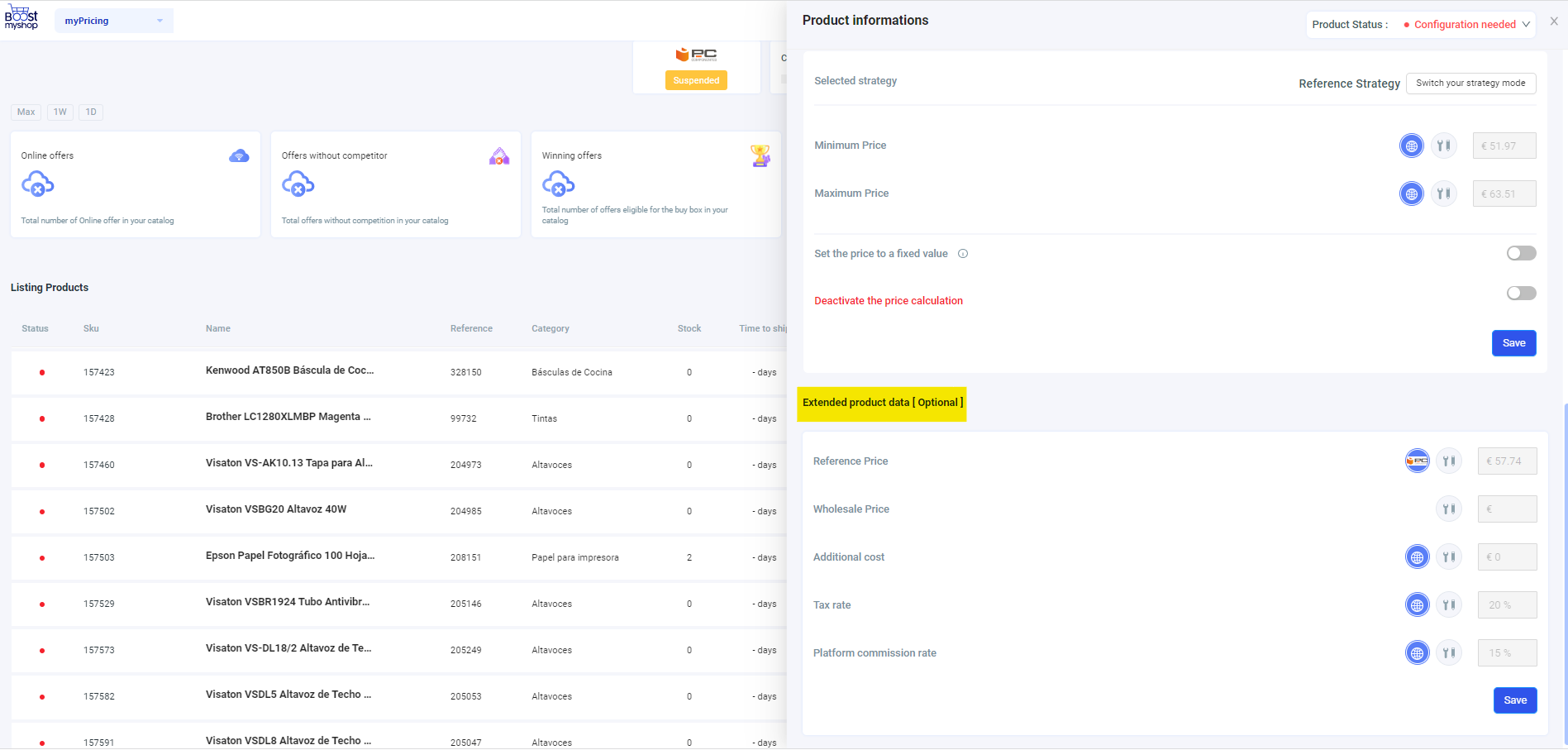 Related Articles

What is myPricing V3?

We are excited to announce Boostmyshop myPricing V3, an efficient solution to boost sales across marketplaces and optimize business performance. It is designed to easily integrate with a wide range of ecommerce sales channels/marketplaces. These are ...

File enrichment data

From Settings > Applications section, you can enrich your product data by file and modify elements of your strategy for each product. In the same way that you can save data in the interface, you can perform massive imports by file to enrich your ...

How can I update my product data in bulk ?

Enrichment of your product data by file An import module has been added to myPricing to allow the mass import of enriched product information. Just as you can save data within the interface, you can now perform mass imports by file to enrich your ...

How does matching work on myPricing V3 ?

There is no catalog matching for myPricing v3. The application fetch directly your catalog from your marketplace back office.

How do I change my minimum and maximum prices product by product in the interface?

Adjusting your price bounds on a product-by-product basis directly on the interface will allow you to keep control over your price optimisation strategy. You will be able to precisely adjust your price bounds according to the context of each of your ...