myPricing v3 provides two strategies namely reference and cost strategy. To help us optimize your offers automatically by scanning your competition, we need to know your average margin price and the limit to create a global strategy.
i) Reference strategy : This will set the minimum and maximum prices for each product listing dynamically based on the minimum and maximum percentage set.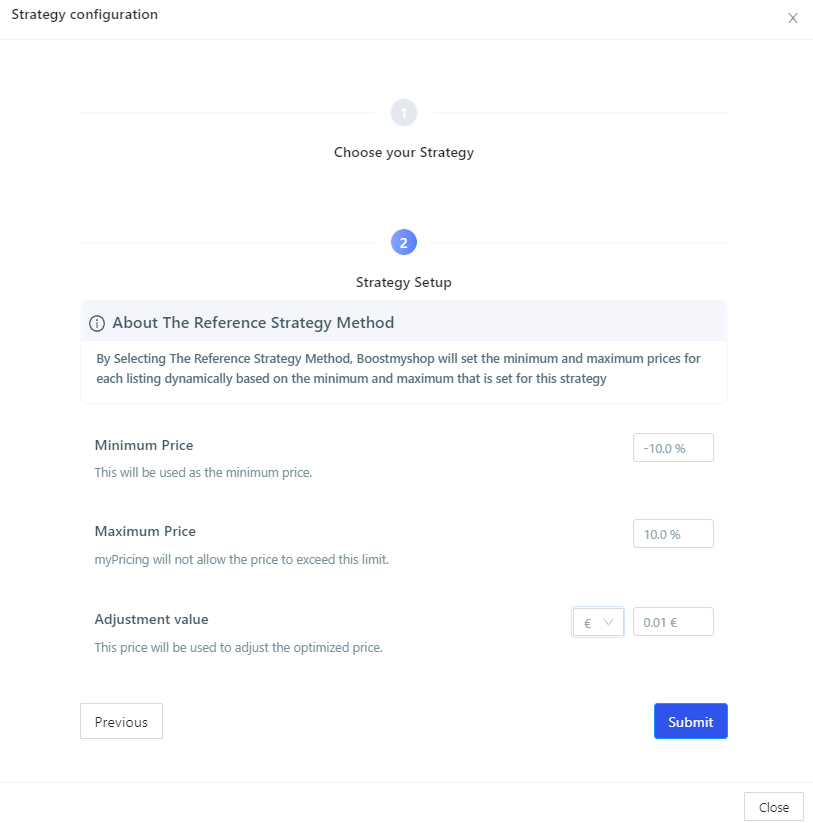 ii) Cost strategy: For cost strategy, you need to set extended product data for each product through the interface or external file that will fetch the data for calculation every day.

You'll have to configure cost, minimum margin, max margin, adjustment value, platform commission, tax rate, etc.