Now, you can access to the myPricing application interface with your sso-credentials.

You will see a direct pop-up stating "
Connect your first marketplace
".
Select the option to connect to a new marketplace.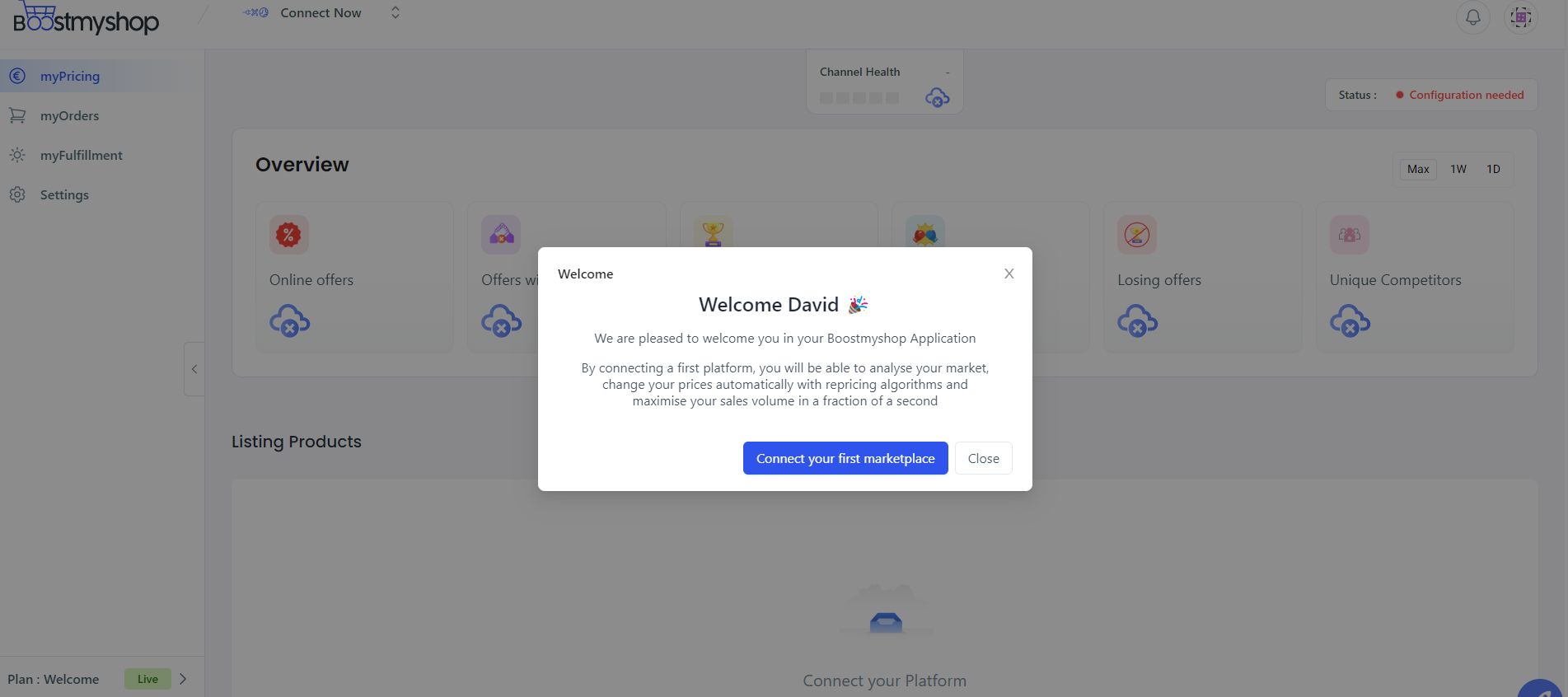 This will navigate to the sales channels available in our application. Choose the first marketplace you want to connect to from the list of available options.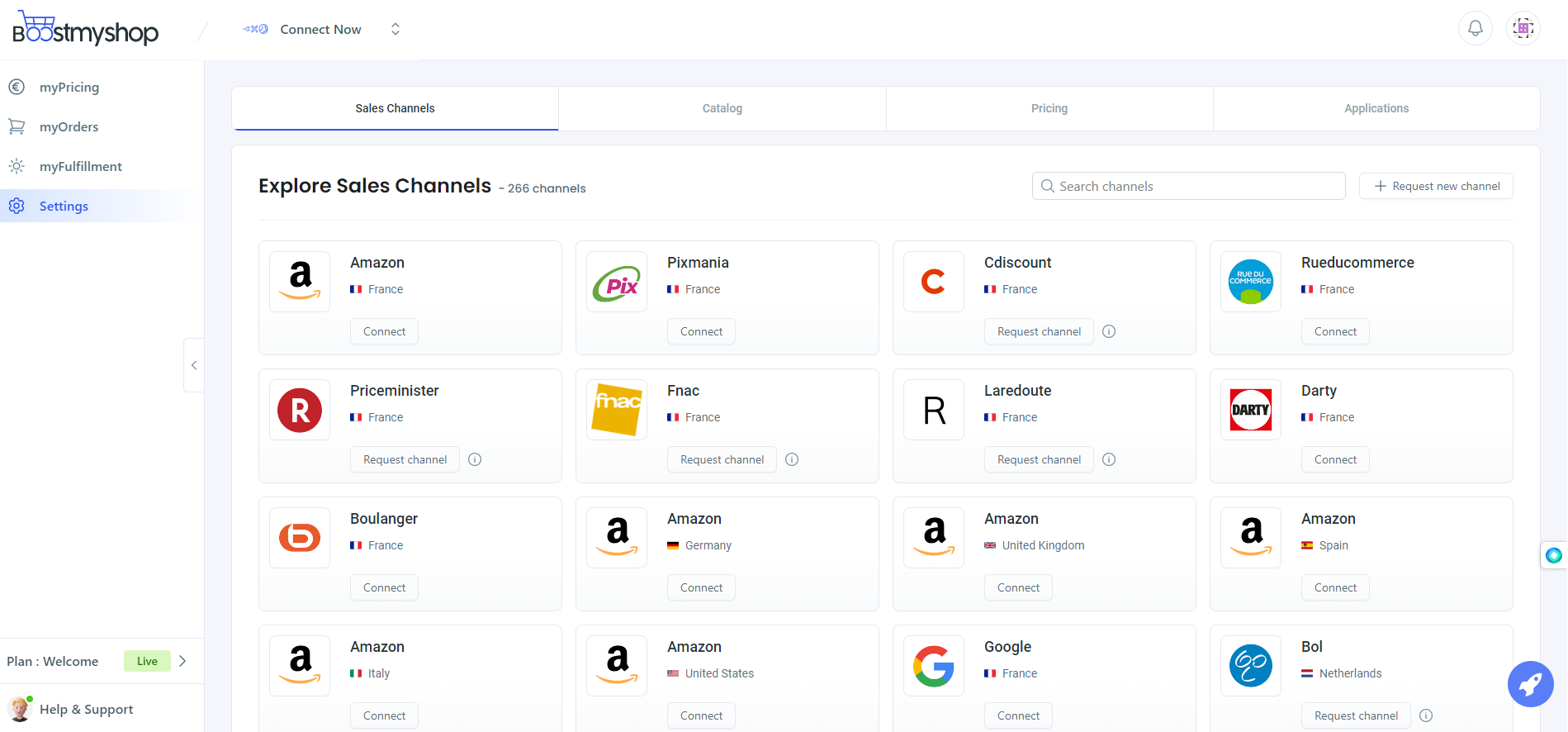 1. Click the "Connect" button and select the type of application you want to add.

2. Enter the necessary credentials and API keys for the selected marketplace.

3. Test the connection to the marketplace to ensure it's working correctly. Once the connection is established, the application will automatically start to import your products.
4. Repeat this process for any additional marketplaces you want to connect to in the application.
5. Once all marketplaces are connected, you should be able to manage products and other relevant information from within the application itself.

The next step will be the importation of your product catalog.