Synchronize your optimized price
Synchronization of price :

Price sync refers to the process of ensuring that the prices of a product are consistently updated across all the different sales channels connected in myPricing.

These channels can include online marketplaces, direct-to-consumer websites, and other retail channels.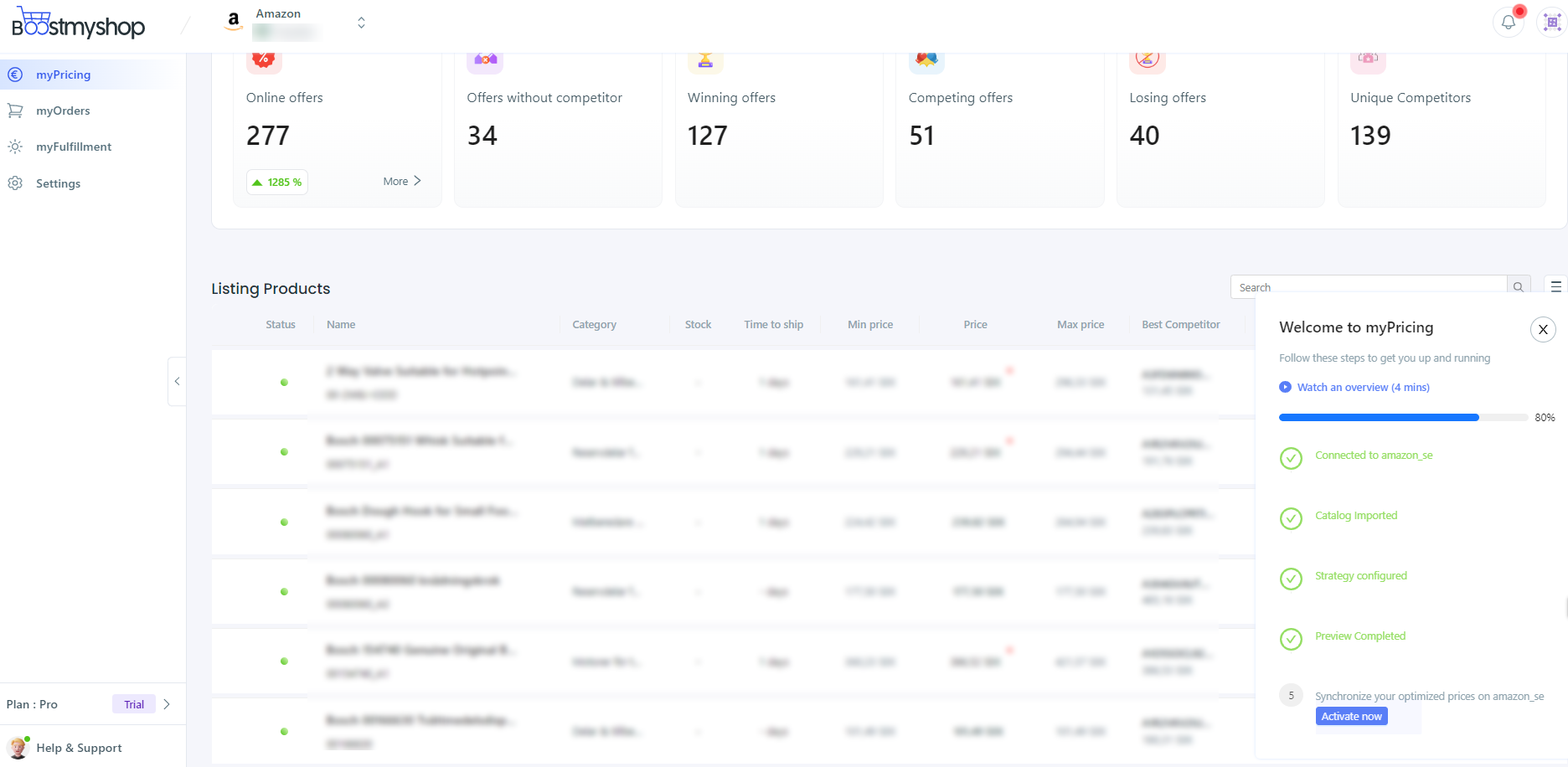 Direct Marketplaces
includes
Mirakl channels
for which we will update the prices directly.
Consumer websites : We have the compatibility with pushing the optimized price to your website through URL feed or by our agent.

Channels : ​myPricing V3 allows to directly push prices to exclusive channels like Amazon, Google across all major countries.
Related Articles

What is a reference price?

The reference price is a price associated with a product. This price is fixed, i.e. from the moment it is assigned to a product, it will no longer be updated. This reference price is very important because it is used by the "reference price" ...

Pricing

By going to the Settings > Pricing section, you can manage the settings for your dynamic price optimization. Price field to update Choose how the new price we send on this sales channel will appear: Promotional price If the sales channel allows it, ...

Is it possible to generate reports/exports from the application?

Yes, you can quickly generate reports of your product data and competitive environment from your application. You can easily generate 3 types of reports: - Catalogue data report : Your catalogue product data, your extended product data, your price ...

Onboarding

What is Oauth Mirakl ? Oauth Mirakl allows you to connect myPricing with your Mirakl account for one specific channel or marketplace to import your product catalog and update price information. Select the channel that you wish to connect with ...

What product data can I modify directly in myPricing?

You can modify reference price, wholesale price, additional cost, tax rate and commission for platform under Extended product data in product drawer.